Toyota Brake Service & Repair in Klamath Falls, OR
Your car's tires and brakes are among the most important components for safe driving. It's important to check your brakes often, and take care of any problems before they get worse and become more expensive to repair - or endanger your family's safety.
What are the telltale signs that your brakes need work? What are the signs of brake problems and what does it require to get them fixed? Klamath Falls Toyota has the answers.
Brake Warning Lights
Dashboard warning lights indicate, depending on their color, anything from that your car needs an inspection, to a more serious problem that's been triggered by your car's smart electronics.
The most obvious thing the brake warning light on your dashboard indicates is that your parking brake is on. You may also notice an ABS (anti-lock braking system) light.
If the brake warning light is on, first check to see if your parking brake is engaged. If it is, disengage the parking brake and see if the light goes off. If it doesn't, you could have a problem with the hydraulic components, or the brake fluid may be low in the master cylinder. Take your car to your local Lithia dealer right away to have it checked.
If the ABS light is on, your car may have a problem with its electronics. ABS reduces stopping distance and skidding in emergencies - you definitely want it to be working properly. A trip to see the service professionals at Klamath Falls Toyota will get it sorted out.
Squealing Brakes
The number-one reason for people bringing in their vehicles to check the braking system is a squealing or grinding sound coming from the brakes. Drivers either hear a squealing sound when they apply the brakes, or a metallic grinding sound while they are driving. If you hear a squealing sound when you apply the brakes, that usually means that your brake pads have worn, and that the metal part of the pad housing is touching your brake rotors. Replacing brake rotors is expensive - so you want to avoid that by having your brake pads replaced immediately.
If you hear a grinding sound and feel it in the brake pedal, the problem could be a simple one to fix. Road debris such as pebbles or gravel can get caught in the brake caliper and make noise. These can be dislodged easily. But, a similar noise can also mean that your brakes have gone too long without servicing, that your brake pads are shot, and that you are grinding metal on metal. If your brake rotors have grooves etched into them from this grinding, they will have to be replaced.
The trained technicians at Klamath Falls Toyota can diagnose squealing brake problems and suggest an economical and safe solution for you.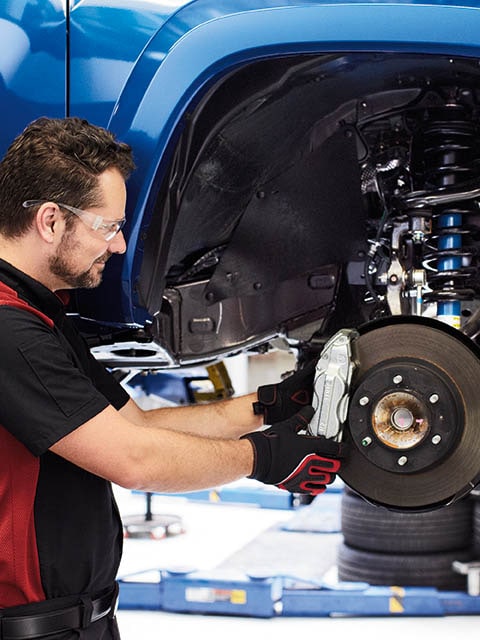 Vibrations Or Rough Braking
If you notice a vibration in the steering wheel, or feel it in the brake pedal when you are braking, you may have a worn brake rotor. Sometimes brake rotors can warp and become uneven, causing wobbling or vibration. The good news is that you can often have the rotors removed and ground down (machined) to smooth out the uneven surface. This gives the rotors a new life and is less expensive than replacing them.
Another cause of rough or uneven braking is that one of the brake calipers (the hydraulic part that squeezes the rotor when you brake) is not releasing properly. Brakes have to function under extreme heat caused by friction - eventually, this can cause the piston or the caliper to get gummed up and stick.
You can also experience rough braking due to incorrectly-installed wheels and tires. As odd as it may sound, every time one of your wheels is removed, it must be replaced in a very specific manner. This has to do with how the lug nuts are replaced on the wheel. They must be replaced and adjusted with the correct amount of torque to each lug nut in order for the wheel to sit properly on the hub. If this is not done, it can cause uneven wear to the rotor.
Don't Skimp On Safety
Your brakes are one of the most important parts of your car so why take chances on re-built or inferior brake products? Genuine Toyota brake components are designed specifically for your car and built to the same high standards as your original parts. From brake pads to calipers, rotors, drums and shoes, Genuine Toyota brake components help provide safety and durability.
Schedule a Toyota Brake Inspection, Service or Repair at Klamath Falls Toyota to keep your vehicle safe.
Need Brake Service?
Schedule your appointment with our Toyota Service Center today!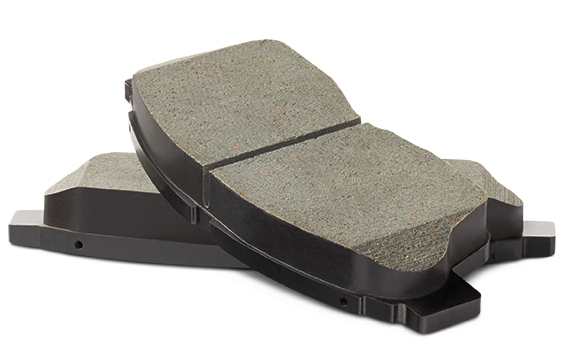 We're sorry, we do not currently have any specials published. Please check back soon or contact us for more information.